Our team at Coastal Orthodontic Care is compassionate, understanding, fun, knowledgeable, and helpful. We strive to provide each patient with a fun, positive experience by putting your needs first by providing comprehensive treatment. Each member of our team is skilled and trained, and many are registered dental assistants. Dr. Lautt and his staff stay up to date on the latest oral technology and techniques to provide our patients with the finest orthodontic care possible. To learn more about our team and to set up your next appointment with Dr. Lautt we encourage you to contact us today! We service Ventura, California, and we are happy to also welcome patients from the surrounding communities, including Ojai, Oak View, Santa Paula, Fillmore, Camarillo, and Oxnard, California.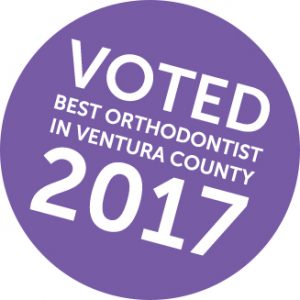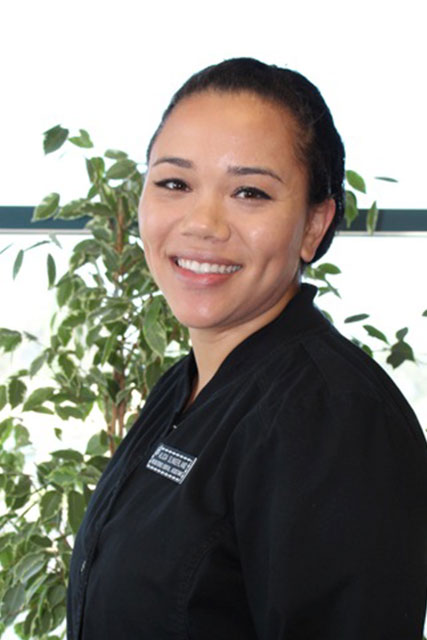 Alicia – Registered Dental Assistant
Alicia received her dental assisting license through the California Academy of Dental Assisting located in Camarillo, and completed her registered dental assisting license in 2017. She has been part of the Coastal Orthodontic Care family for seven years. Alicia loves seeing the transformation of people coming through our office – not only do their smiles change, but their confidence increases as well, and Alicia finds it very rewarding to be part of this change. Alicia also enjoys furthering her education so that both she and the practice can grow and be successful.
Alicia is married and has two sons. She enjoys listening to new music, hiking, exercising and going to the beach.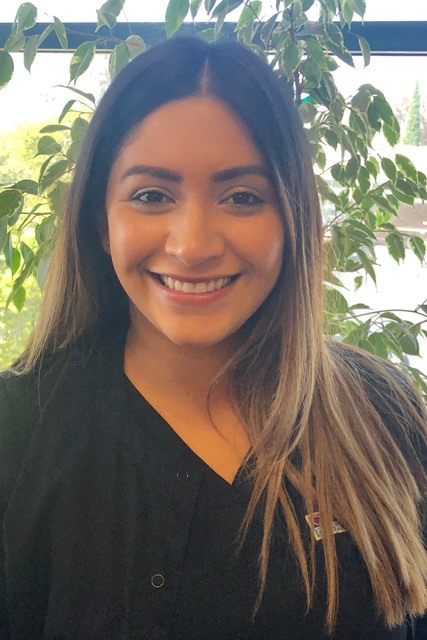 Davawn E. – Treatment Coordinator & Dental Assistant
Davawn has been a part of our team since 2014. She loves working with people of all ages and increasing health and confidence by transforming our patients' smiles. She works to form strong relationships with each patient and parent throughout their treatment. She enjoys seeing the growth and changes occur during their orthodontic transformation. Davawn feels it is an honor to be a part of our patients' growth and misses seeing patients regularly after they graduate from our practice.
Davawn spends her off-time with her family and friends. She is a runner, hiker, dancer and loves camping. If you are a current patient, she cannot wait to see you again. If you are a new patient, she looks forward to meeting you soon! In the words of Mother Teresa, "peace begins with a smile."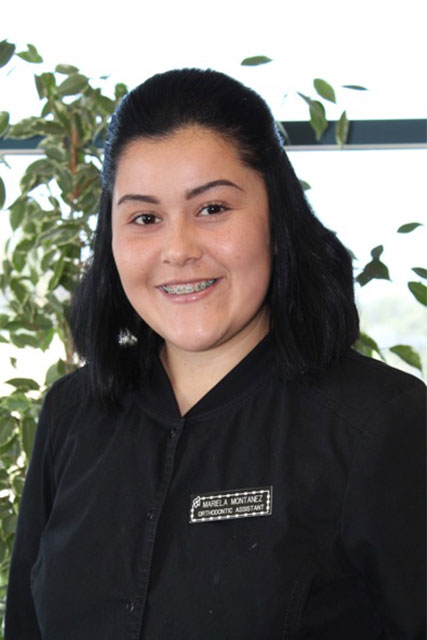 Mariela M. – Dental Assistant
Mariela graduated from Charter College in 2017 and soon after, began working at Coastal Orthodontic Care, training in orthodontics techniques and services. As a newly graduated dental assistant, she enjoys the challenge and opportunity of learning new procedures in orthodontic specialties. Mariela loves working with children creating beautiful smiles.
In her free time, Mariela likes shopping for new shoes and playing dinosaurs with her godson.
Jennifer – Scheduling Coordinator
Jennifer has completed associates degrees in general education and child development. She has been with our team for six years, and enjoys knowing that she is part of a place that change's people's lives in positive ways. Jenifer love the teamwork and positive attitude in our office, and is a true people person.
Jennifer and her husband have four children – two human two fur babies. Outside of the office she enjoys spending time with family and friends.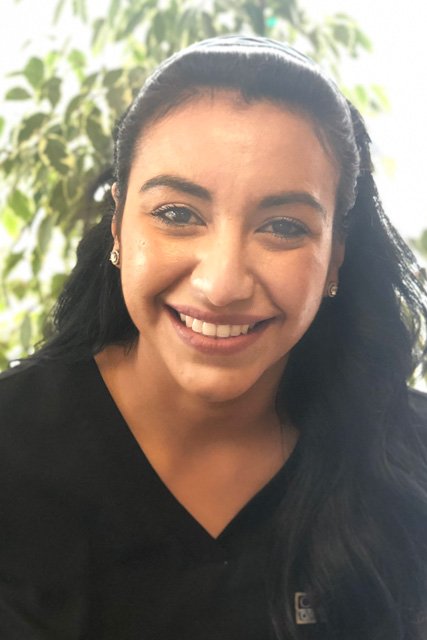 Sara – Back Office Lead Assistant
Sarah has been part of our team since 2008. Dr. Lautt is the best doctor she has ever worked for – he is committed and passion about his profession, and our team makes our office a fun environment where people can enjoy coming to their appointments. For Sara, the best part of her job is meeting and getting to know our patients and making sure that they are comfortable during their time in our office. She loves seeing them progress through their treatment towards a confident smile.
Outside of the office Sara enjoys spending time with her boyfriend and their two daughters and boxer. They enjoy outdoor activities such as swimming, dancing and playing soccer.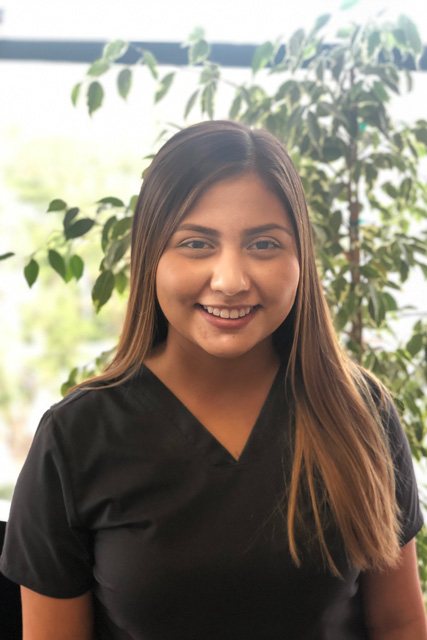 Angela – Receptionist & Dental Assistant
Angela joined our team in May 2019 after successfully completing her dental assistant program, from which she graduated with honors. She current holds a position as our receptionist while also helping in the back office when needed. Angela is a team player with an outgoing, positive attitude, and enjoys knowing that she is making positive changes within our practice.
Outside of the office, Angela enjoys spending time with her mom and brother. Her hobbies include going to the beach, dancing and listening to music.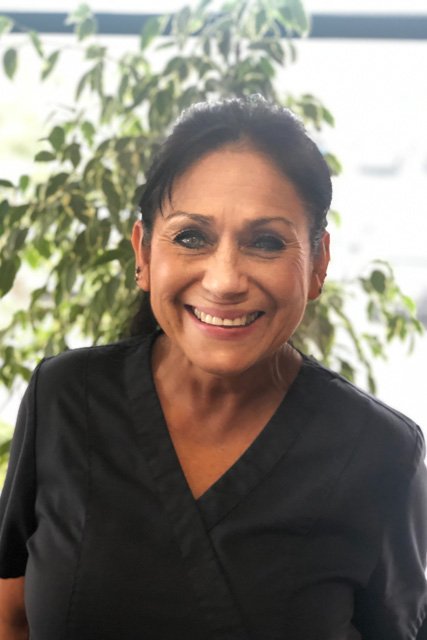 Lupe – Registered Dental Assistant
Lupe went into dental assisting school and earned her certification as a registered dental assistant after graduating from Newbury Park High School. She has been with Coastal Orthodontic Care since 2013. She enjoys working with our great team and wonderful doctor.
Lupe has three children and enjoys all outdoor sports.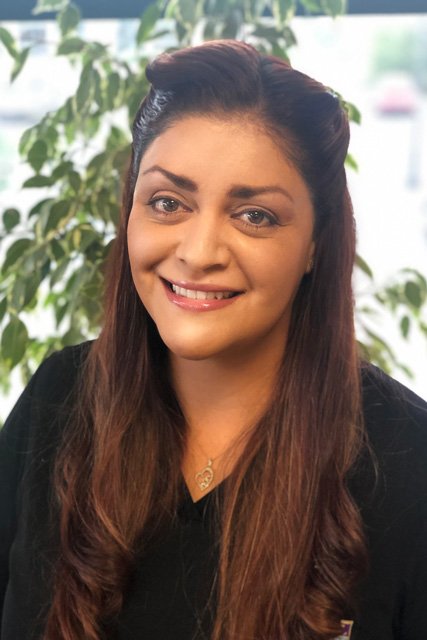 Bernie – Orthodontic Registered Dental Assistant
Bernie has been working in the dental field since 2007. She became part of the Coastal Orthodontic Care family in spring 2018. Bernie loves the look on her patient's faces when they see their straight, beautiful smile for the first time.
In her spare time, Bernie enjoys going on adventures with her family, handing out with her friends and spending time with their pets.
"Help control the pet population. Have your pets spayed or neutered" – Bob Barker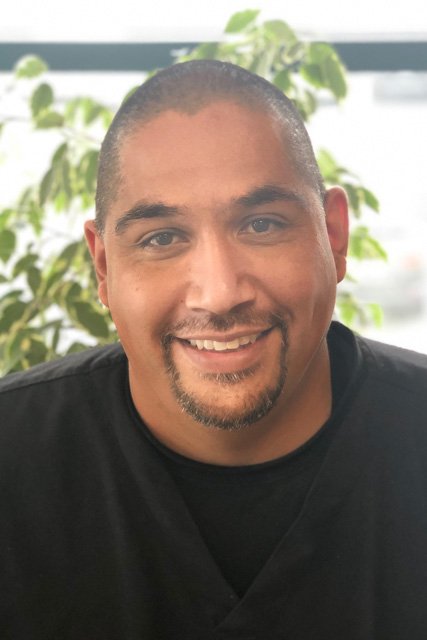 Tony – Registered Dental Assistant
Tony is highly educated in the dental field and enjoys making changes in the lives of his patients. He is married and has two children.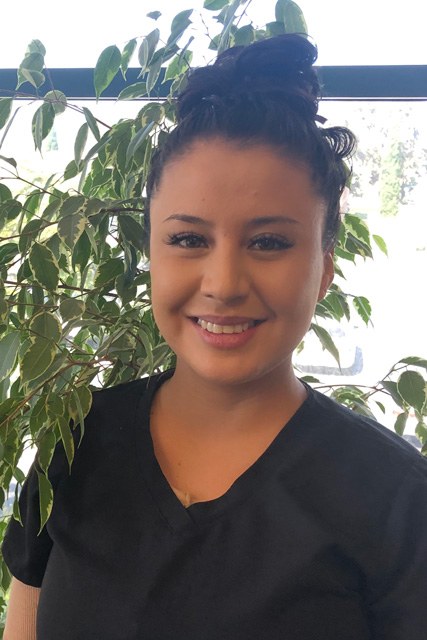 Maria – Registered Dental Assistant
Maria is our newest RDA! She joined our team summer 2019!
Mary – Financial Coordinator & Insurance Specialist
Mary has over 40 years of experience in the orthodontic field, and has been with Coastal Orthodontic Care for 13 years. Mary has been a licensed RDA since 1979. Her attention to detail and persistence enables her to get our patients their maximum insurance benefits.
Mary has been married for over 32 years. Her hobbies include hiking, kayaking, fishing, horseback riding, camping and beach combing. She looks forward to retiring.